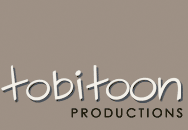 tobitoon Productions was founded to develop and produce innovative IPs for todays markets.
With over 20 years of experience in the international animation industry, we set our main focus on creative and efficient development and production.
We draw from a pool of highly talented and long-term experienced artists from all over Europe and the world.

•
Impressum